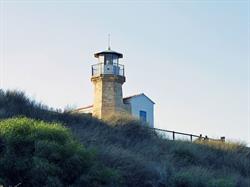 Pervolia is located about 17km from the lively centre of Larnaca and is famous for it's 4km long attractive, unspoilt beach with crystal clear water.
Pervolia is a quiet village for a relaxing holiday with a variety of local taverns and restuarants. Mostly for holiday makers.
The Pervolia landmark is a light house which is on the edge of Cyprus peninsular. There is a regular bus route to and from Larnaca.

In Pervolia, you can enjoy the warm hospitality of the local people and sample the delights of the Cypriot restaurants and local tavernas.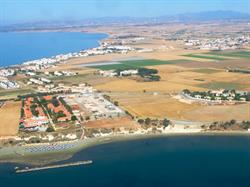 But, despite being a relatively small village, with a population of 1,600, Pervolia also has banks, tourist shops, supermarkets and a sport centre.
Pervolia is a great place for your family holiday as it is quiet, with good local amenities and great restaurants. You also have the beach less than 1km away, which does not get crowded even in the peak season.

Pervolia is also ideal if you are looking for day trips as well as you can reach all of the Southern Cypriot towns and back in a day.
Pervolia – For A Taste of Real Cyprus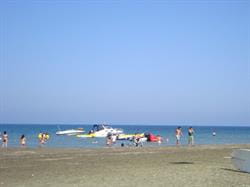 Pervolia is a small idyllic cypriot village and surrounded by the Mediterranean sea.
No big hotels or complexes, just friendly locals who are keen to talk to you.
There is also another sandy beach at the nearby at Cape Kiti. The beaches around Pervolia are ideal for families with young children with their gradual incline into the sea and the beautiful water.
Perfect for a relaxing family holiday.